Welcome International Religious!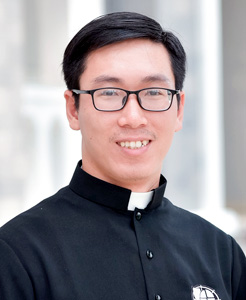 At the beginning of September, the Province of Saint Ann welcomed three new international members to our province and began their orientation for these special ministers. First, we hoped to have two seminarians from Vietnam study in our province for four years and then give back four years of service. Unfortunately, due to the immigration interview process in Vietnam, only one can come now, Brother (Joseph) Tuan Ngoc Hoang Vu SSS. He is preparing for studies by working on his English writing/speaking skills and driving at our Highland Heights Community. His tremendous and helpful spirit has already revitalized our home.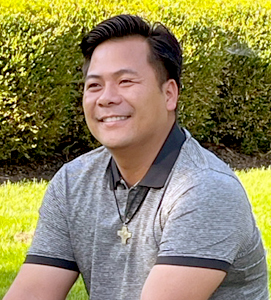 We also welcome SSS Vietnamese Father Joseph Kiet Nguyen Huy SSS, who is assigned to be a chaplain at the local Cleveland Clinic Hospital – Hillcrest. Just five miles from the Provincialate, Father JK (as he likes to be called) will serve patients from across the region and the world … Father JK is also practicing his English-speaking skills to celebrate Mass, for he'll assist from time to time at Saint Paschal Baylon parish, next to our HQ, working on the orientation for the hospital and adapting to American driving.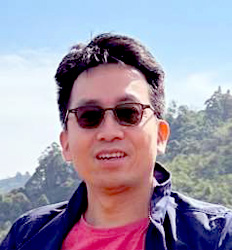 Father Quoc Bao Nguyen SSS, is assisting for three months in Houston at our parish Corpus Christi and filling in for hospital ministry. He was initially scheduled to raise funds by mission appeals. However, due to his late arrival, the season had passed for mission assignments, and he is assisting Father Thomas Smithson, pastor at Corpus Christi, while he gains strength from his cancer treatments.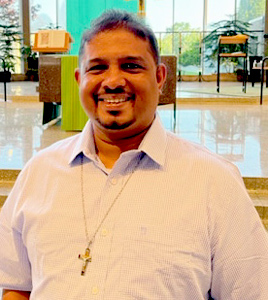 The last of our international SSS priests arrived on the heels of Labor Day at the port of entry in Cleveland, Ohio. Father Aruna Laksiri Atthanayaka SSS hails from our SSS Province in Sri Lanka and has served in many ministry capacities there, most notably as a pastor. I accompanied him to San Antonio, Texas, for his orientation into the Archdiocese and his new pastoral assignment at the Cathedral of San Fernando.
Saint Ann Shrine Established as a Diocesan Shrine!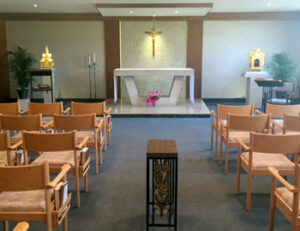 While tidying up some paperwork in the provincial administration, it became noted that Saint Ann Shrine was not listed among the diocesan or national shrines. While beginning this process with the national and local offices, Scott Gongos, Susan Work, and Father John Thomas Lane SSS started the lengthy process. …
It is the purpose of the Diocesan Shrine of Saint Ann to provide valuable means of salvation to the Christian faithful of the Diocese of Cleveland and the pilgrims coming from the diocese and beyond through the rich liturgical and devotional life of the Catholic Church (Canon 1234). The Diocesan Shrine of Saint Ann is housed in the Oratory of the Blessed Sacrament on the grounds of the Congregation of the Blessed Sacrament, Province of Saint Ann, next to the grounds of Saint Paschal Baylon parish, the territorial parish. …
We are grateful to Bishop Edward Malesic for recognizing the importance of this Shrine. To become a national shrine, one must first be a diocesan shrine for ten years. We look forward to this process continuing in the future. As of the Feast of the Archangels, September 29, 2023, we are blessed to have this official establishment. We are proud of this new recognition for Good Saint Ann for our Congregation of the Blessed Sacrament and the Diocese of Cleveland.