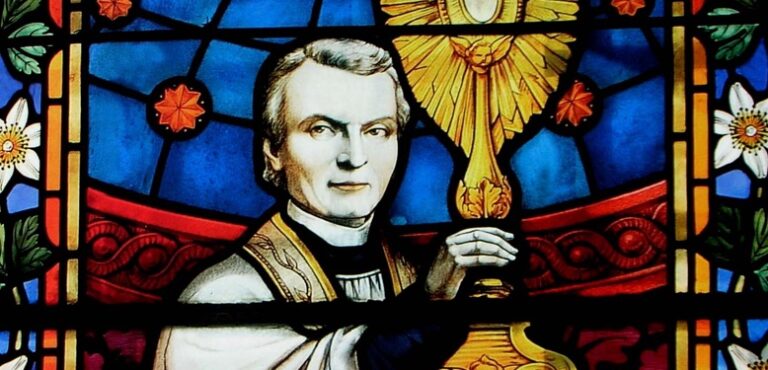 Letters From Saint Ann Shrine
JESUS LOVED SAINT ANN AS DO WE!!
If you search the Internet for "Saint Ann, grandmother of Jesus" you will be pleasantly surprised to discover that she is loved and venerated across the globe with magnificent Shrines, innumerable parish churches bear her name and patronage, art works abound in paintings, statues and her luminous image is etched in many a stain glass window, as in the Cathedral of Chartres in France. She is usually pictured with her daughter Mary and her grandson Jesus. Her name "Ann" and derivatives of it, may well run a close second to that of her daughter "Mary" as a favorite name for women.
Yet, the New Testament Scriptures fail to mention a word about Saint Ann's life, her family, her marriage or details about her daughter whom the gospels call Mary, the chosen mother of Jesus. Such anonymity has not precluded the attraction Saint Ann obviously radiates across the world religions of Christianity, Catholicism and even Islam. I think there's something about grandmothers that tugs at the heart of all of us. We remember fondly the love, kisses, hugs, gifts and tasty desserts lavished upon us at grandma's house and at family gatherings. We can only imagine the quality of influence Saint Ann had both on her daughter Mary as well as how deeply her words and example helped form the character and ideals of her grandson Jesus.
Saint Ann's spiritual influence as mother of Mary and grandmother of Jesus has and continues to be invoked worldwide and especially by the Congregation of the Blessed Sacrament. You might say that Saint Ann "charmed" her way into a special relationship with us, so much so that all the parishes we administer in the United States are under her patronage. We pray to her daily in Morning and Evening Prayer, and we proudly admit to possessing a major relic of her forearm bone at our Church of Saint Jean Baptiste in New York City, and three smaller relics here at Saint Paschal Baylon Church in Highland Heights, Ohio. Miracles of healing have historically followed intercessory prayers to her and the application of her relic.
I'm certain that in their human development, Mary and Jesus profited greatly from the wisdom and guidance of their mother and grandmother respectively. Our Blessed Sacrament Province also, being dedicated to Saint Ann and under her protection, continues to share its charism of promoting understanding and devotion to the Eucharist and relies trustingly on her influence with her grandson Jesus and her daughter Mary to enable its Religious, Associates and friends to minister together in the accomplishment of this mission.
As chaplain to Saint Ann's Shrine here in Cleveland, we associate devotion to her in the context of the daily celebration of Eucharist and Prayer for Vocations to the Priesthood in the Universal Church and especially in our Congregation. Both our annual Triduum to Saint Ann in July and a Novena at Saint Jean Baptiste Church in New York City, are always celebrated within a Eucharistic Liturgy, and conclude with prayers, blessings, veneration of her relic and a procession with the Blessed Sacrament and Benediction. Please celebrate with us this year!
God Bless You!
Rev. Roger Bourgeois, SSS
Chaplain, Saint Ann's Shrine
*We are happy to announce that we have a new website! We invite you to check us out at www.st-ann-shrine.org and let us know what you think! We are using a new company, called WeShare, to process our on-line donations. They are a secure and reputable company whom we look forward to working with. Contact Scott Gongos at 440-449-2700 or sgongos@blessedsacrament.com if you have any suggestions or questions about our new website.
*A nine-day Novena is celebrated at Saint Jean Baptiste Church in New York City from July 17th through July 26th.
*We invite you and your group to join us at Saint Ann's Shrine for Daily Mass at 11:30AM, Monday-Friday (call for Holidays).
*The Congregation of the Blessed Sacrament offers a daily devotion/reflection. If you'd like to receive this uplifting message, send an email to cee@blessedsacrament.com.
*Your loved ones can be remembered during Mass at Saint Ann's Shrine. Call 440-449-2700 for details.
*Our Blessed Sacrament religious in Bethany and at Regina Health Center pray for you daily. Please let us know of any special intentions you'd like us to remember. The Blessed Sacrament Community supports you in prayer and Eucharist. You can submit your prayer though our website and request a candle to be lit for your special intentions at st-ann-shrine.org.
*We have Blessed Oil and Holy Water available for a donation. Contact Saint Ann Shrine at 440-449-2700 or visit our website at st-ann-shrine.org.
*If you are 70 ½ years of age or older, you can support Saint Ann's Shrine or the Congregation of the Blessed Sacrament through distributions from your Individual Retirement Account (IRA). Your IRA Charitable Rollover Gift may satisfy your annual required minimum distribution and reduce your taxable income. Consult your financial advisor for the most advantageous opportunities for you.
*The article below includes wonderful information and suggestions how you can support Saint Ann's Shrine and the Congregation of the Blessed Sacrament in ways that can benefit you and your philanthropic giving: https://www.fidelitycharitable.org/guidance/philanthropy/donating-retirement-assets-to-charity
Archive: Letters From Saint Ann Shrine
JESUS LOVED SAINT ANN AS DO WE!! If you search
Saturday, May 13, 2023 – Easter Time Feast of Our
Dear Friends of Saint Ann Shrine, Our parents are part